A podcast is one of the best ways to build brand awareness and for businesses to reach their ideal customers. Podcasts are a popular medium for advertising products or services and establishing authority and recognition.
That popularity is due to a number of reasons…
Podcasts provide an engaging medium for your audience to learn more about your business and a great channel for marketing your brand. The reason is that people tend to develop interest and trust by listening to something compared to when they read emails or see short-form ads. It's the ultimate way to create the know-like-trust factor with your ideal customers.
Many businesses use podcasts for different purposes and in different ways including sharing information regarding new products through advertising, interviewing experts and sharing valuable information, or by teaching on subject they're well versed in. As you incorporate different platforms and strategies in your marketing plan, podcasts should be one of them. You'll see how powerful they can be for building brand awareness.
Still not sure why podcasts are great? Let's check out some statistics that will definitely change your mind;
Podcast Success Statistics
The number of people in the US who listen to audio podcasts has increased 3x in the last decade and is projected to grow for the foreseeable future. As people's interest in podcasts has increased significantly, a growing number of businesses are using them to build their audience and advertise their products.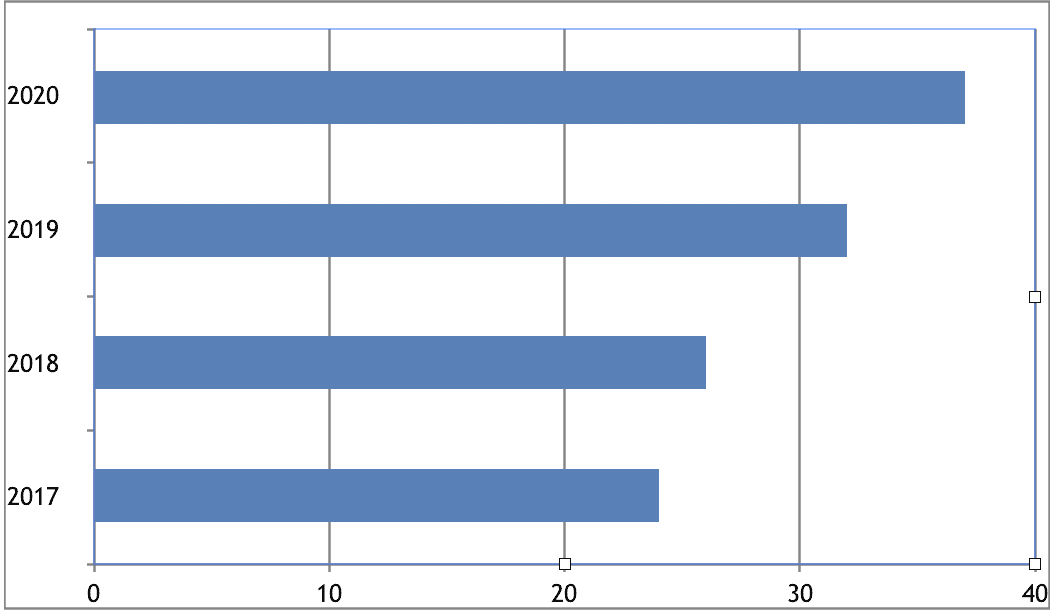 The growth of podcast listenership in the USA has increased by 37.5% in just 3 Years. In 2017, 40% of Americans had listened to a podcast, while in 2020, the number has increased to 55%.
As projected by the Podcasting Audit Study by Bridge Ratings, businesses are expected to spend $500 million on podcast advertisements this year alone. This growth in the field shows how important podcasts are for advertising and branding, and that businesses are heavily banking on this avenue to spread awareness for themselves.
Now that it's clear podcasts are the future of advertising and branding, let's figure out how podcasts can help you build brand recognition.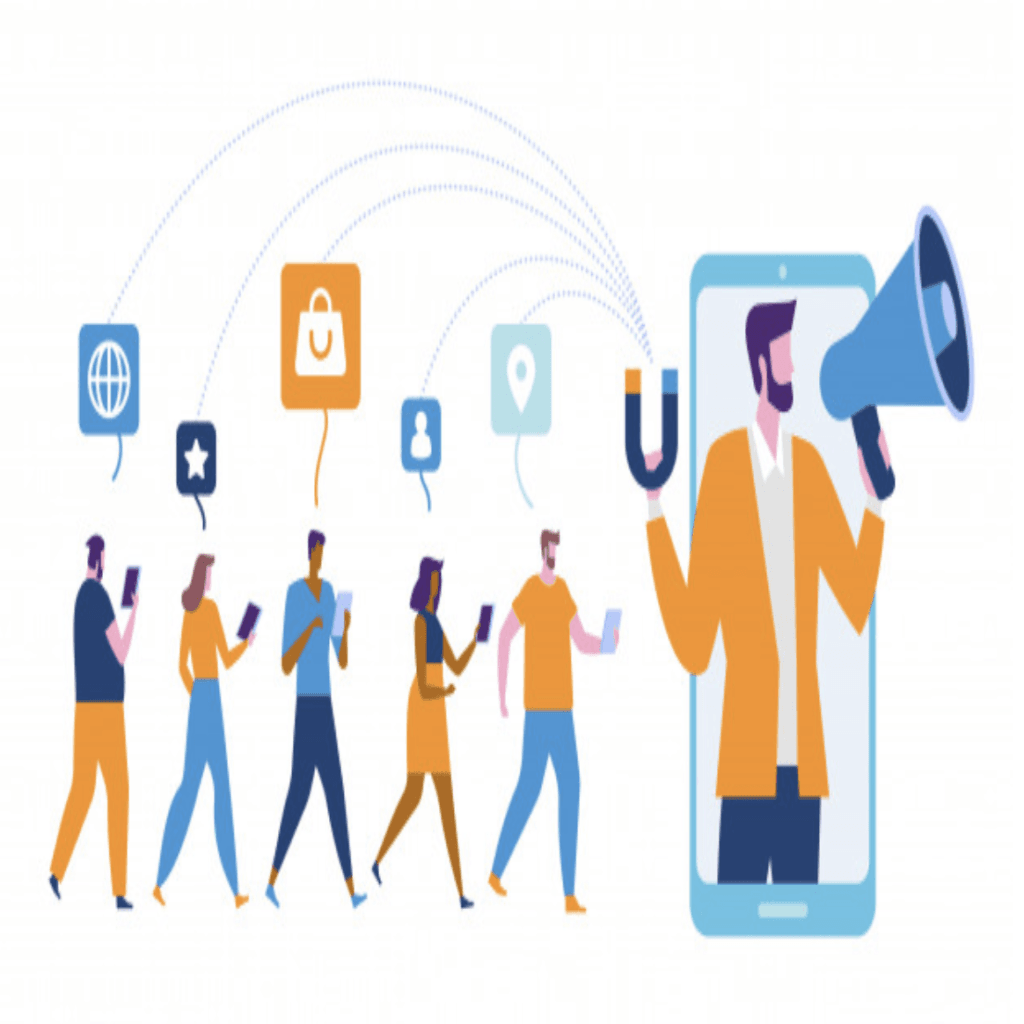 5 Ways That Podcasts Help Build Brand Recognition
Now let's get to it… the top 5 ways that will help you use the power of podcast marketing to make your business known and stand out from the crowd.
1. Improve Traffic Generation
One of the ways podcasts help build brand recognition is through traffic generation. Podcasts listeners are one of the most highly engaged audiences and they regularly follow calls-to-action from podcast hosts and their advertisers. According to research, 54% of podcast listeners like to buy advertised products on podcasts. Read that again… 54% is an insane number of people to purchase products from one marketing asset.
Podcasts help build a deep connection with an audience. Brands that create a podcast or advertise on podcasts are able to generate traffic to their website through clear CTAs and enticing offers. Both podcast episodes and advertisements alike help people to get familiar with the brand, know its mission and its products in depth.
By creating or advertising on a podcast, you're able to gain trust from the audience and drive traffic to your website or social platforms. It's one of the many "no-brainer" factors that make podcasting an obvious choice for building brand awareness.
2. Relationship Building
Similar to the point above, podcasting helps you build relationships in many ways…
According to psychologists, hearing someone talk about a brand, product or service, can amplify the credibility of whatever is being talked about. As discussed above, this helps create a safe environment for developing trust between the potential client and the brand, which is a key element towards relationship building.
When someone else is involved in explaining a business or their product to potential clients, the listeners generally build more trust about the company and the products without having a direct interaction. The communicator's(host or guest's) own credibility enhances this effect and allows the listener to build trust in the brand.
Thus, the process of talking about your brand's products or services ultimately develops a trusting relationship that results in improved credibility for a business in the eyes of the client.
3. Better Conversions
Whether you have a new company or an existing one; podcast marketing helps increase conversion rates for a businesses as well.
When you build better relationships with your potential clients before they see your website or other marketing assets, their much more likely to convert once they've landed on your website. Think about it like dating, if you ask someone out the first time you've ever met, and even more bravely within the first few seconds or minutes, you're much more likely to be rejected. But on the other hand, if you have a mutual friend that talks about you before you've met them and tells them all about how wonderful you are and the benefits of being around you… they'll be more inclined to say yes.
Use podcasts to increase your conversions by helping to build relationships with your audience and creating an irresistible offer so they can't help but visit your website.
4. Expanded Learning Opportunities
Podcasts offer more ways to learn about your customers and clients as well as learn from others in your field. By advertising on or creating your own podcast, you are able to test different offers and calls to action. Since many podcasts have regular listenership, you can assume that the same audience is listening to multiple podcast episodes.
If you change up your offer and CTAs on different podcasts, you can find which ones convert better and create a better response from your listeners. It's a great way to increase your learning opportunities and split test marketing materials.
Not only that, but when you interview expert guests on your podcast, you're able to ask questions of them that allow not just your audience to benefit from the podcast but you as well. You get to "scratch your own itch" as it were, and find out the answers to questions you might have from experts in different fields.
5. Easiest Way of Marketing
Podcasts can be very easy to produce and are an generally an affordable way to market. All that's required for production is a microphone, a quiet room, a recording device, and editing software.
Many people overthink the process of creating a podcast and tend to procrastinate starting a podcast because of the perfectionist mindset. It's much easier than you might think to start your podcast and there are amazing ways to outsource the hardest parts, like editing.
Additionally, you podcast can be effectively broken down into pieces of "micro-content" that can then be used in other marketing channels like:
Your Blog
Social media
Email newsletters
You can take this long-form content and help break it down into smaller pieces that can help you get more impressions and build brand awareness in other ways outside of the podcast.
Check out this article if you're looking to start a podcast, but we'll briefly talk about podcast best practices here…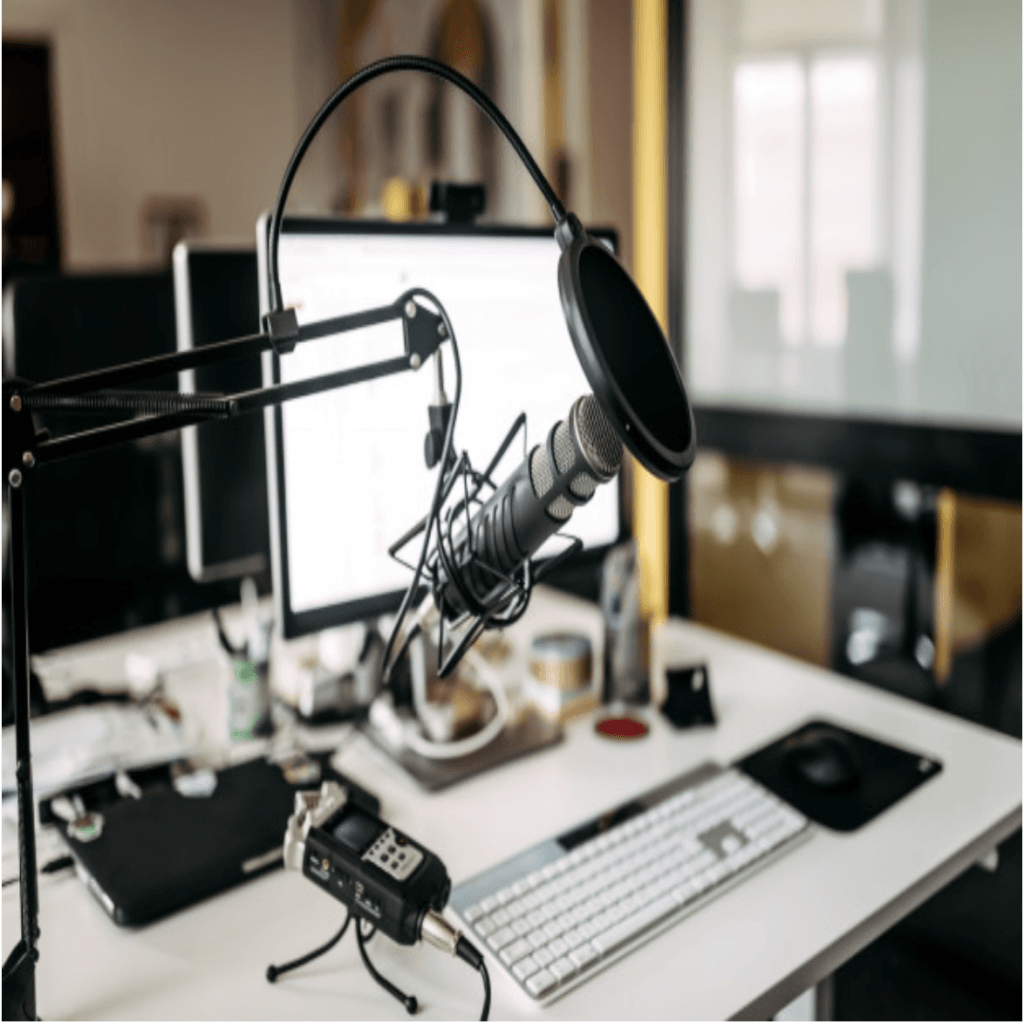 Podcast Best Practices
Did you think that we will just tell you the benefits of podcasting for improving your brand recognition and leave you hanging without giving you some juicy tips to improve your marketing?
If so, you are wrong, friends. Here are 5 quick podcasts best practices for better marketing podcasts;
Respect your Listeners' Time: One thing you must be concerned about while making podcasts is to respect your listeners' time. No one likes to waste their time listening to long podcast episodes that aren't interesting or intriguing. Keep your podcast interesting by talking about intriguing topics and content that people can't find anywhere else. If you can't talk about things that are new and interesting, keep it short and leave them with actionable steps that will allow them to make changes nearly immediately.
Plan the Content: It is good to plan out the content beforehand, so you know what you will talk about in your podcast. Is it going to be educational with an element of advertisement for your business? Or is it going to be a conversation about different concerns one has in the particular marketing niche? The idea is to plan the content and the framework strategically.
Promote and Distribute: Podcast is not just about talking; you need to promote and distribute, your podcast as well. Use your content calendar to not only plan your podcast episodes but also how you'll distribute the episodes within your micro-content. Have a plan for helping listeners find your podcast episodes through social media and other marketing channels.
Emulate and Improvise: As you create your podcast episodes or advertisements, look at what other brands are doing to spread the word. Also test and improvise along the way. It's better to get started than to be frozen by "paralysis by analysis." Get started and improvise along the way. This will help you see your blind spots and where you can improve your content and build a brand through podcasting that actually works for you. To truly build brand recognition in a way that impresses the audience, it is wise to cover all the critical points of a topic and find them through listening to other podcasts.
Use High-Quality Tools: It is always a good idea to work towards the best quality audio you can as you're seeing succes with your podcast. You want your audience to have an incredible experience with your podcast. Make sure your audio quality isn't creating any hindrance in the communication and take help from the latest tools, including a preamp, reaper, condenser microphones, and other related software programs.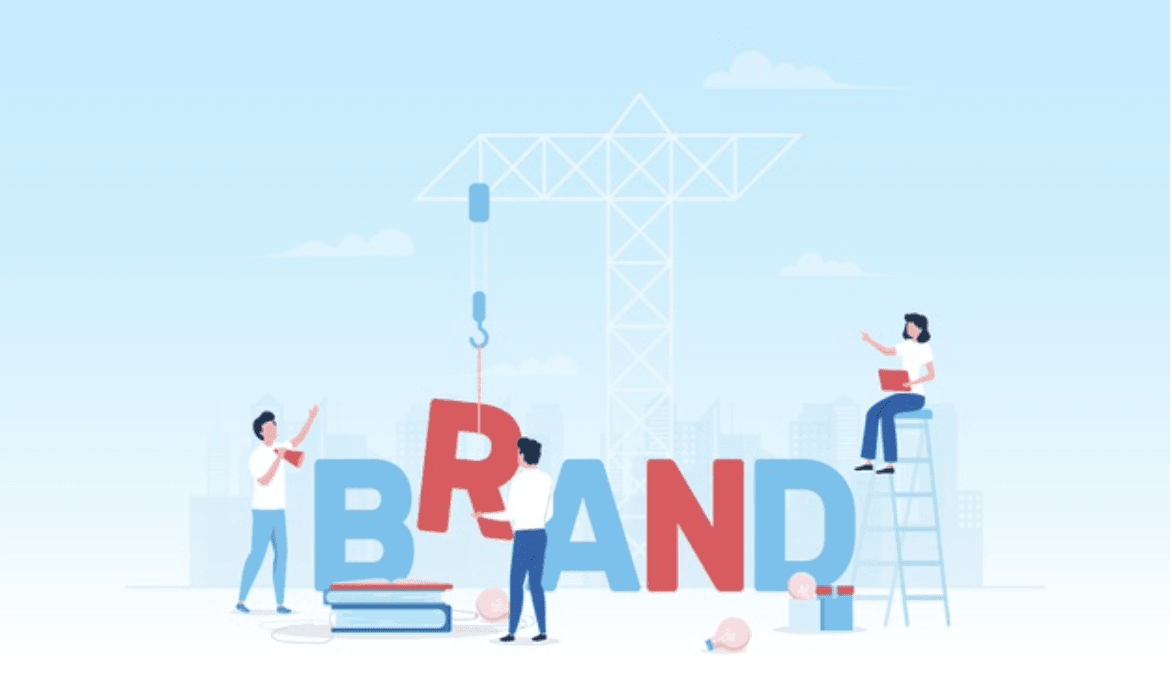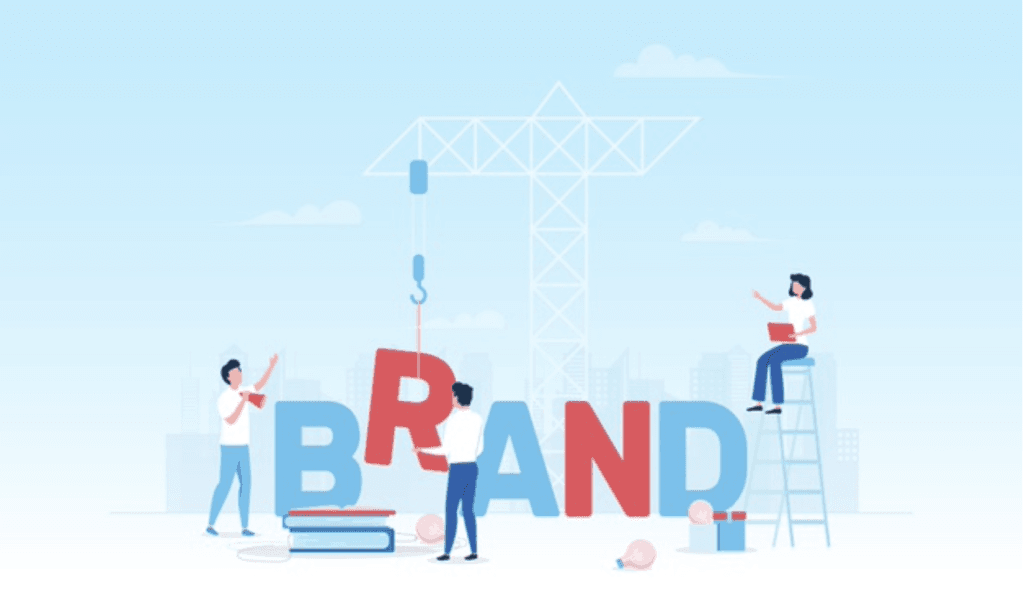 Build Brand Recognition with Podcasts
For every business, the first step in drawing more customers is by creating brand awareness for the company, products or services, and podcasts help you do exactly that and more. So, stop getting overwhelmed when it comes to advertising your brand and start using podcasts to communicate effectively with your audience as a marketing asset. Not only do podcasts help you build better credibility for your brand but they also help you learn morre along the way. This is why when you build a brand podcasting strategy for your business; you create a better overall approach towards bridging the gap for communication with your intended audience in an effective way.